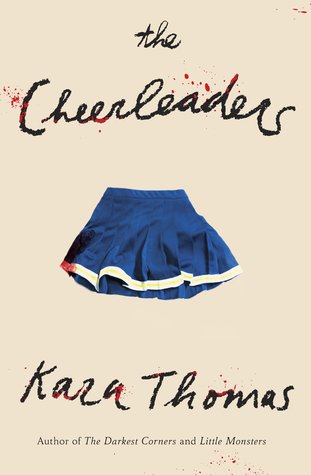 Published July 31st 2018 by Delacorte Press
There are no more cheerleaders in the town of Sunnybrook.
First there was the car accident—two girls gone after hitting a tree on a rainy night. Not long after, the murders happened. Those two girls were killed by the man next door. The police shot him, so no one will ever know why he did it. Monica's sister was the last cheerleader to die. After her suicide, Sunnybrook High disbanded the cheer squad. No one wanted to be reminded of the girls they lost.
That was five years ago. Now the faculty and students at Sunnybrook High want to remember the lost cheerleaders. But for Monica, it's not that easy. She just wants to forget. Only, Monica's world is starting to unravel. There are the letters in her stepdad's desk, an unearthed, years-old cell phone, a strange new friend at school. . . . Whatever happened five years ago isn't over. Some people in town know more than they're saying. And somehow Monica is at the center of it all.
There are no more cheerleaders in Sunnybrook, but that doesn't mean anyone else is safe. (GoodReads)
A great murder mystery for the Fall Season. I will admit that I'm not a huge fan of American Football or Cheerleading. It is with huge relief that I tell you that this book has little to do with either of those. The only real connection is that all the girls who died were part of the cheerleading squad and now there is no more cheerleading at their school. The story revolves around Monica, the sister of one of the dead cheerleaders, and her search to figure out if her sister really killed herself or not. All of her sleuthing drags her deeper and deeper into the rabbit hole that is all of the girls' deaths. They're all connected right…. Or are they?
The characters were all well represented in the book. I don't want to give too much away with descriptions of them or their personalities, it might ruin the story. Our main character Monica though is a very strong and intelligent female and I loved seeing that in a Teen mystery story. I'm a little sick of the main female character's storyline getting dragged through romances. Thankfully there is very little of that in this book.
This book was full of twists and turns that will keep you guessing. It's a very dark read that deals with a lot of tough issues like suicide, grief, abortion, alcohol, murder and more. It's defiantly for your more mature teen reader. Give it to older teens looking for a good, creepy, suspense mystery!