Published May 22nd 2018 by Disney-Hyperion
About:
Cliff Hubbard is a huge loser. Literally. His nickname at Happy Valley High School is Neanderthal because he's so enormous-6'6" and 250 pounds to be exact. He has no one at school and life in his trailer park home has gone from bad to worse ever since his older brother's suicide.

There's no one Cliff hates more than the nauseatingly cool quarterback, Aaron Zimmerman. Then Aaron returns to school after a near-death experience with a bizarre claim: while he was unconscious he saw God, who gave him a list of things to do to make Happy Valley High suck less. And God said there's only one person who can help: Neanderthal.

To his own surprise, Cliff says he's in. As he and Aaron make their way through the List, which involves a vindictive English teacher, a mysterious computer hacker, a decidedly unchristian cult of Jesus Teens, the local drug dealers, and the meanest bully at HVHS--Cliff feels like he's part of something for the first time since losing his brother. But fixing a broken school isn't as simple as it seems, and just when Cliff thinks they've completed the List, he realizes their mission hits closer to home than he ever imagined. (Goodreads)
Review:
I first heard about this book during a Booklist webinar. It interested me so much that I hunted down a ARC copy of it. I definitely was not disappointed. I loved that even though our main character Cliff's life is pretty crappy, he still has hope. He comes close to giving up, but fights through it. His inner dialogue is a perfect mix of sarcasm, geek, and is hysterical. I was rooting for him the whole book. I'm not sure on my own religious stance, but their list of things to do that may or may not have come from God is a perfect plot device. It kept me interested and guessing if and how they might fulfill everything on the list. I loved how characters that I wasn't a fan of in the beginning were able to evolve and change into better people. I think that teens who read this book will be able to relate to something in it, whether they're one of the "cool" kids or an "outsider" or one of the many other groups in between. They do touch on "mature" themes such as drinking, drugs, and sex that younger teens might not be ready for yet. This book also discusses the tough subject matter of bullying, suicide and abuse so if those are a trigger for you, you may want to skip this one.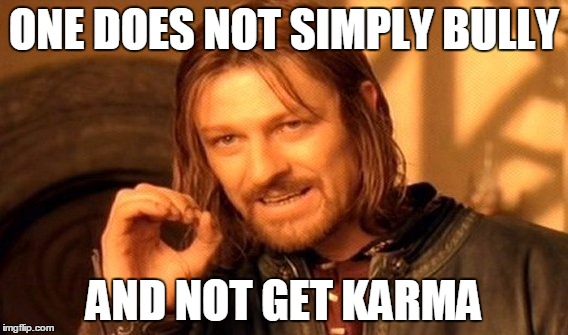 *To see more of Erin's reviews please click her signature to go to her blog